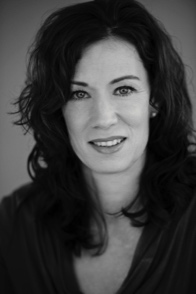 My first experience with acupuncture was as a patient. Having tried a variety of Western medicine treatments for some long-standing health issues with limited success, I decided to give acupuncture a try. My initial skepticism didn't last long as my condition improved greatly in a very short time. It was the start of a journey for me, as my experiences as a patient lead me on a path to become an acupuncturist, to help people heal the way I had been healed.
I received my Masters of Acupuncture degree from the Traditional Acupuncture Institute (now known as the Maryland University of Integrative Health) in February 2004. This is a 3 1/2 year program of study requiring 2300 hours of classroom and clinical training. I'm continuing my professional development and my studies in Chinese Medicine by attending workshops and conferences throughout the United States taught by leaders in the field of Traditional Chinese Medicine. I also have a Bachelor of Science Degree from Widener University in Chester, Pa.
My healing philosophy is rooted in the belief that my patients should experience a lasting sense of well- being. I'm trained in pain relief as well as calming mental anxieties. I assist my patients in making life style changes that will provide long-term support to the acupuncture, herbal and therapeutic treatments that they have received. Treatments are built on a foundation of Traditional Chinese Medicine, 5 Element Acupuncture and various cupping therapy techniques. I also incorporate Chinese herbal and nutritional remedies into each individual patient's custom treatment plan.
I've been licensed to practice in the State of Maryland since 2004, and am nationally certified as an Acupuncture Detoxification Specialist by the National Acupuncture Detoxification Association. I've been certified as a therapeutic cupping specialist through the International Cupping Therapy Association.
For more information, or to schedule an appointment, please call
410-375-9716
or email
[email protected]